Low maintenance outdoor enhancements by Timber & Stone are an excellent way to add value and a touch of class to your home's exterior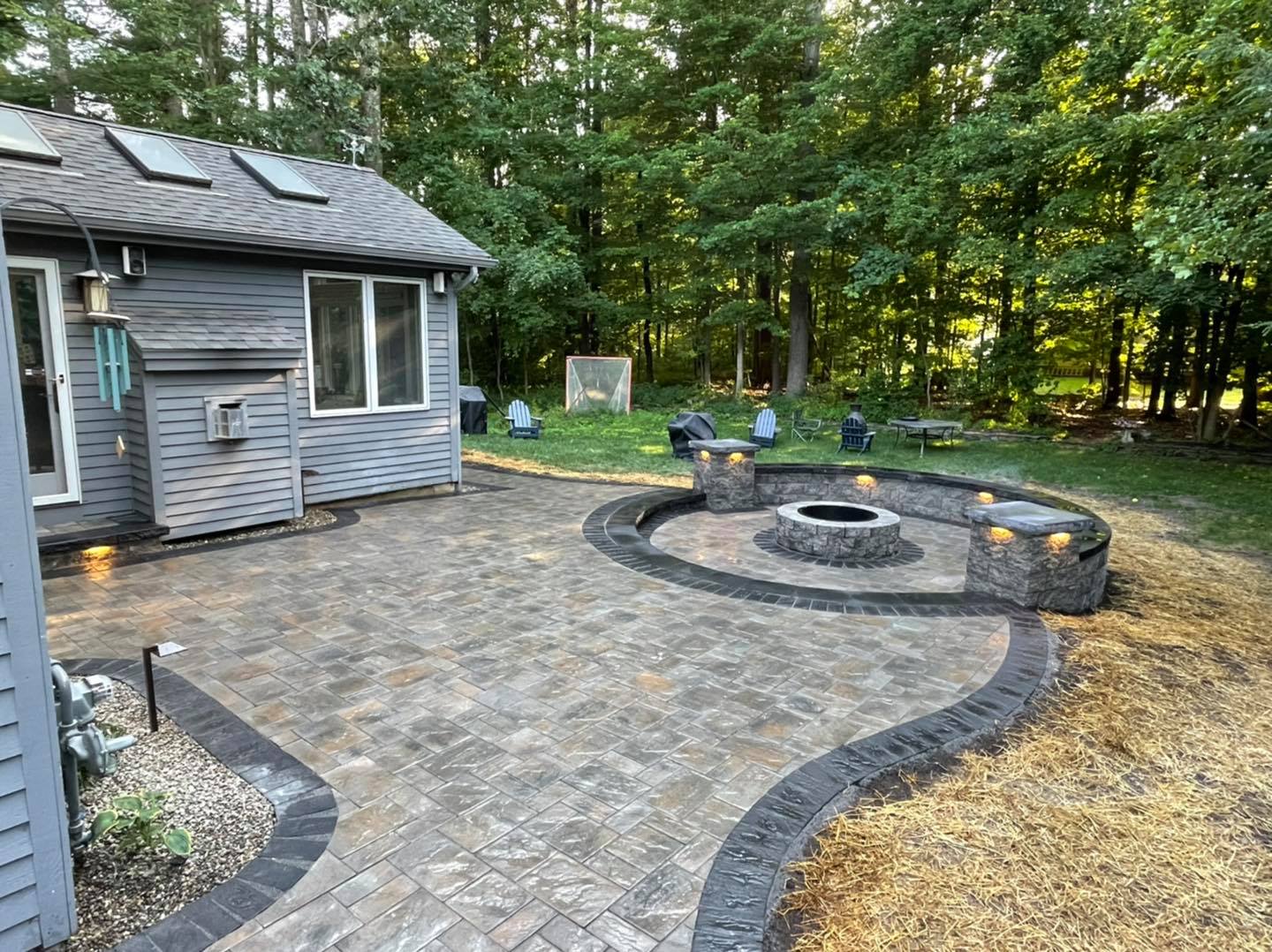 Expand your living space outdoors: Patios, driveways, Outdoor kitchens, fireplaces, and more.
Basement Remodeling
Add a bar, rec room, tasting room or much more to your home.
Pavilions
Pavilions can be customized to fit the tastes and size requirements of families of all sizes.
Trex Deck Authorized Contractor
The look and feel of wood without the maintenance.  
Patios & Hardscapes
Installing hardscape in your backyard can create an outdoor retreat where you can relax.
Outdoor Kitchens
An outdoor kitchen extends your living space and provides you with a convenient cooking area.
Three Season Rooms & Additions
Add a sunroom or enclosed patio to give you bug free nights sitting "outside".
Retaining Walls
Retaining walls offer multiple landscaping options
Residential Construction
Remodeling, additions, flooring – you name it, we can help bring your vision to life. 
High Quality & Competitively Priced Construction
Hardscape is our passion, and it shows in our body of work on this web-site and our face book page. Over the last 12 years we have been busy installing low maintenance designs in many neighborhoods. Chances are one of your neighbors has a retaining wall, Patio, or plant design built by us. It always seems like we take the simplest of ideas and maximize the client's dollar by tips and tricks we learned over the years, and by using creative juices that runs through our veins at Timber & Stone. The result is stunning and durable Hardscapes that will stand the test of time.
No Project Too Big Or Too Small
Our Mission: To design and construct long lasting, high quality interior and exterior enhancements for your home. To educate our clients through the design and build process so they can make the best decisions when modifying their homes.
Timber & Stone LLC is a full service construction and design/build landscape company. Our core focus is still hardscape and it has been since 2000 when we opened.
We've Been Building in the Capital Region since 1999
Excellent company, owner hardworking and honest. Great design and insight, a true transformation whatever the project. Highly recommended.
Timer & Stone built us an absolutely beautiful patio and the quality workmanship is outstanding.
Bill is very easy to work with and instantly understood the design concept we were looking for.
His crew of professionals were on time each day, always on task, very knowledgeable and friendly. Their attention to detail is amazing. Thank you Timber & Stone for creating our new outdoor space- We love it!
Bill and his crew were a delight to do business with! They worked hard every day, even on a Saturday; no detail was left unfinished. Their restoration of our yard from heavy equipment and masonry product was exemplary and we believe we have received the best value for our $$$$. Quality workmanship, great value for the dollar and a pleasure to do business with. We are so pleased we chose Timber & Stone and Bill Laisdell!